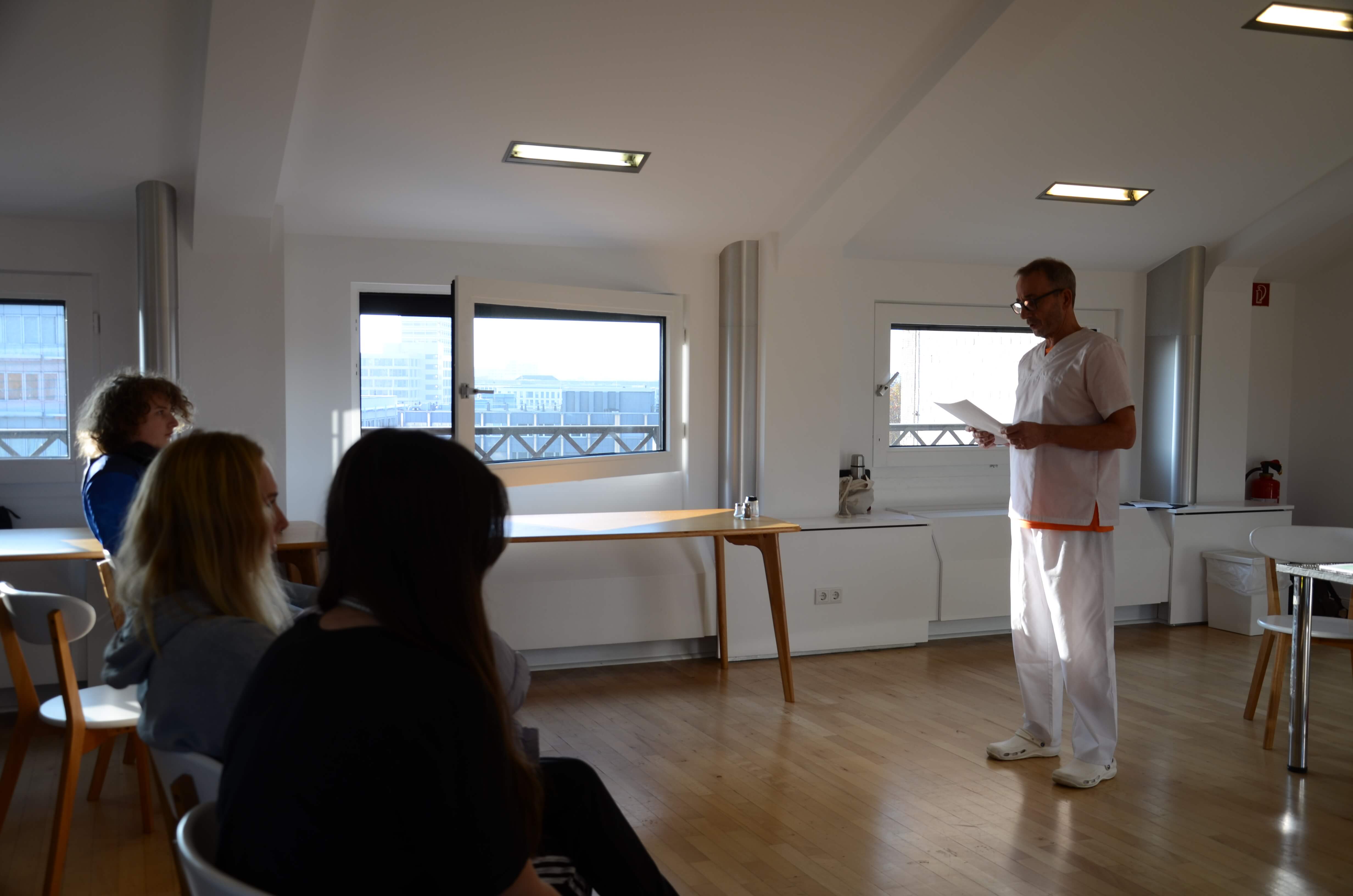 Play about the death penalty and human rights
On November 14th representatives of the German Coalition to Abolish the Death Penalty visited the Mentora Gymnasium to perform a scenic reading of the play "The Death Penalty in Texas". As Berlin hosted the 8th World Congress against the Death Penalty in November, this was a great opportunity for grades 10, 11 and 12 to learn more about the death penalty, which is still common in the USA, but also about humanity, forgiveness and the value of life.
The performance lasted 60 minutes and was followed by a discussion in which the students were able to ask questions and gain an even deeper insight into the topic. Even if Europe, with the exception of Belarus, has said goodbye to the death penalty, in a globally networked world we cannot be indifferent to the fact that it still exists in countries such as the USA and China, for example. Therefore, it is important that young people are aware of this and come to an informed opinion.