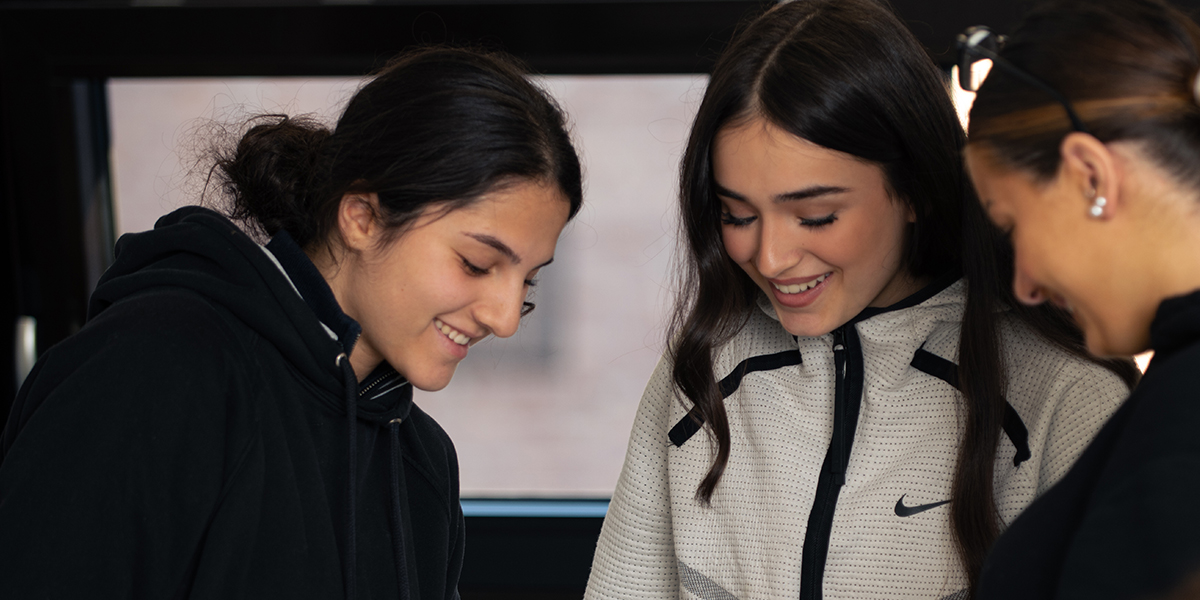 Projects
Project work is an important part of learning at Mentora Gymnasium. Here, students work together in groups to research, analyze and work out solutions to a specific topic or problem. Through the project work, the students acquire valuable skills such as the ability to work in a team, self-organization, independence, and critical thinking. They learn to recognize their strengths and weaknesses and to use them in a targeted manner in order to achieve a common goal.
Project work at the Mentora Gymnasium enables the students to apply and expand their knowledge in various areas. They can work independently and creatively and contribute their own ideas and solutions. Project work also promotes students' motivation and interest in learning. By working on a project that they can choose or help shape, they have a stronger connection to the topic and are more willing to delve deeper into it.
All in all, the project work at the Gymnasium offers an enriching experience for the students and helps them to develop into independent and creative personalities. Our school program, therefore, provides the aim to promote interdisciplinary teamwork and thus also interdisciplinary thinking as a key competence of innovative fields of work. In interdisciplinary work, students develop the ability to master problem-solving by means of interdisciplinary cooperation and use different methods, perspectives, and approaches for this.
Cross-curricular projects - interdisciplinary learning at school
Interdisciplinary projects have many positive aspects. On the one hand, they promote interdisciplinary cooperation and enable the students to look at complex relationships and problems from different perspectives. In this way, creative solutions are found and interdisciplinary thinking and the development of social skills, such as teamwork and communication, are encouraged.
In addition, the practical application of the acquired knowledge can lead to a deeper understanding and a lasting anchoring in the memory. Students have the opportunity to discover and develop their own strengths and interests by applying and expanding their knowledge and skills in different contexts.
In addition, interdisciplinary projects can help to increase the motivation and commitment of the students, as they are actively involved in the learning process and can make a visible contribution to the project. The projects also provide an opportunity to tackle topics and problems that often cannot be covered in regular classes, thus stimulating the student's interest and curiosity.
Projects at Mentora Gymnasium
As a MINKT (STEAM) school with an additional focus on International Orientation, we have agreed on the following topics for the cross-school topics of the interdisciplinary or interdisciplinary projects:
| | |
| --- | --- |
| 2nd half of the School Year 2022/23 | The ecological footprint: Sustainable Action works |
| School Year 2023/24 | A global problem: plastic / plastic waste and microplastics |
The interdisciplinary projects can take place on any day of the week from Monday to Friday. This flexibility allows the teachers to do better with external offers and cooperation partners and to promote cooperation.