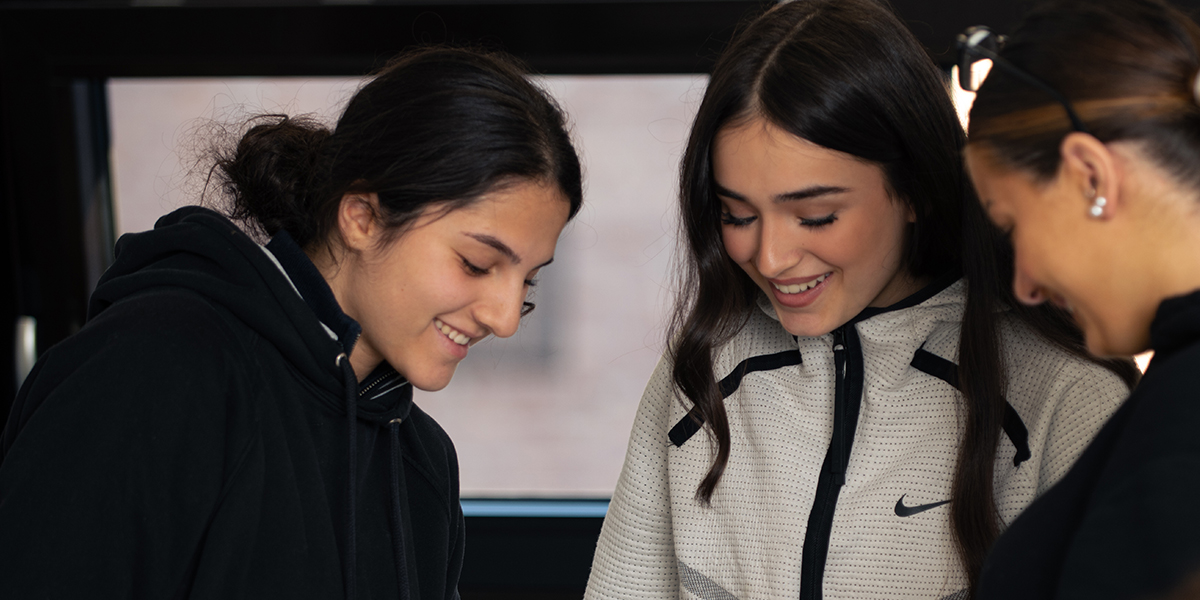 Project Work
The competence to learn and work successfully on projects is described by the Conference of Ministers of Education (KMK), as well as leading national and international companies, as a key competence for the economic and social future viability of young people. Because experiences from education, research, and the private sector already show clearly that project work focuses on the skills of the people involved and thus achieves better, faster, and more creative results. Project management, therefore, fulfills one of the most important requirements of a highly dynamic research and work environment.
In order to prepare our students for these complex requirements in a targeted manner, we at Mentora Gymnasium have decided to structure the lessons in theory (classic school lessons) and practice (project work). In most cases, project work entails demanding tasks, complex group dynamic processes, and a challenge that is far removed from the everyday routine activities of school lessons.
Mentora Projects
The projects, which take place weekly at Mentora Gymnasium, are a good opportunity to use innovative methods to lure students out of their reserves, to teach them to be willing to act and take responsibility and to learn independently, and at the same time to strengthen their teamwork, social skills, and self-competence. The aim of the projects are to promote modern work techniques and to enable pupils from both lower and upper secondary to practice coping with complex tasks, to act in a goal-oriented manner and in a team, and thus to prepare them for the requirements of further studies as well as for a social and prepare for future economic viability.
Content
Topics such as sustainability, climate change, mobility, demographic change, and digitization are topics that, in terms of their focus and the consequences that have already arisen or are still to be expected, are currently widely discussed in politics, the media, in research and business as well as in society in general. These topics, therefore, offer a very good basis for subject connection on projects. Based on these topics, pupils can deal in detail with the scientific, ethical, social, and political aspects of these epoch-making key points.
Execution
The weekly projects are based on the fixed timetable of the respective subjects but break with the usual teaching rhythm. The beginning, end, and location of the individual projects are determined by the subject teacher in cooperation with the project day coordinator. Relevant information is communicated via the internal school electronic calendar (in EduPage) for students, parents, teachers, and administration.
Locations
Projects are carried out in the school, but can also include excursions and cooperation with external colleges, universities, research institutions, and companies. If you have any questions about the external cooperation partners, please email our project day coordinator Ms. Tülü at: tulu@mentora-gymnasium.de
Meeting and Discharge Point
When an excursion is planned for a project day, a meeting and discharge point for students in years 8 – 12 will generally be the venue. The address and time are communicated in good time via our internal school calendar (in EduPage). For year 7 always students, excursions always begin and end in front of the school building.
Costs
Projects that take place outside of school can generate additional costs for parents. The teacher responsible for the project will inform the parents or guardians of these smaller amounts (e.g. for travel and admission tickets) at an early stage via the electronic internal school calendar (in EduPage).
Project Day Commitment
Participation in projects is compulsory. Lesson times for each subject are reduced from 45 minutes to 40 minutes. The missing 5 minutes per subject and lesson are calculated for the academic year and projects are allocated accordingly.