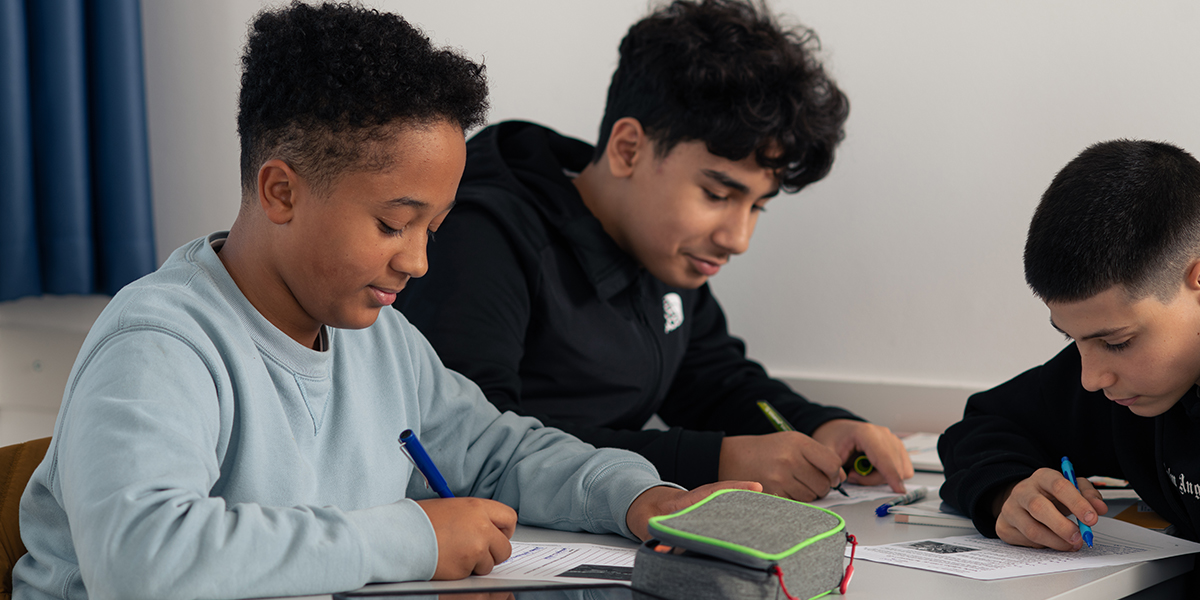 Foreign Languages
Learning foreign languages is an essential prerequisite for the development of intercultural skills. In order to be able to cope with authentic language encounters, our grammar school pursues the overriding goal of optimally preparing the students for secondary level I and II. Accordingly, foreign language teaching plays a central role in the curriculum.
For the Abitur - two foreign languages
Two foreign languages are required to acquire the general higher education entrance qualification, i.e. the Abitur. At Mentora Gymnasium, English is the first foreign language and Spanish is the second foreign language for all pupils. Both foreign languages can continue to be studied until the Abitur. From the 2023/24 school year, students will also have the option of choosing French as a second foreign language from the 7th grade.
Competences in modern foreign languages
The level at which pupils were taught modern foreign languages by the end of their school years is certified on the Abitur certificate. The levels of the Common European Framework of Reference (CEFR) specified there are used to determine competencies in the case of studying abroad, and were determined by European agreements by the Conference of Ministers of Education and Cultural Affairs of the Federal Republic of Germany. The prerequisite for certification of the level is a grade of 4 at the end of the school year.
Foreign language English
English is the mother tongue, official language, and lingua franca of hundreds of millions of people in many countries around the world. By learning the English language, students have the opportunity to deal with the cultural, social, political, and economic conditions in anglophone countries in a differentiated way, especially in Great Britain, Ireland, the USA, Canada, and Australia.
Foreign language Spanish
With 572 million speakers on four continents, Spanish is one of the most spoken languages in the world alongside Mandarin and English. Learning the Spanish language opens up access to a variety of European and non-European cultures. It offers insights into the regional diversity of the Iberian Peninsula as well as into the traditions, cultures, and politically heterogeneous societies of the Latin American countries where Spanish is spoken. As a world trade and conference language, Spanish is becoming increasingly important. Along with Arabic, Chinese, English, French, and Russian, Spanish is also the official and lingua franca of many international organizations, including the United Nations. Knowledge of the Spanish language thus opens up various professional perspectives and is a key to successful intercultural communication.