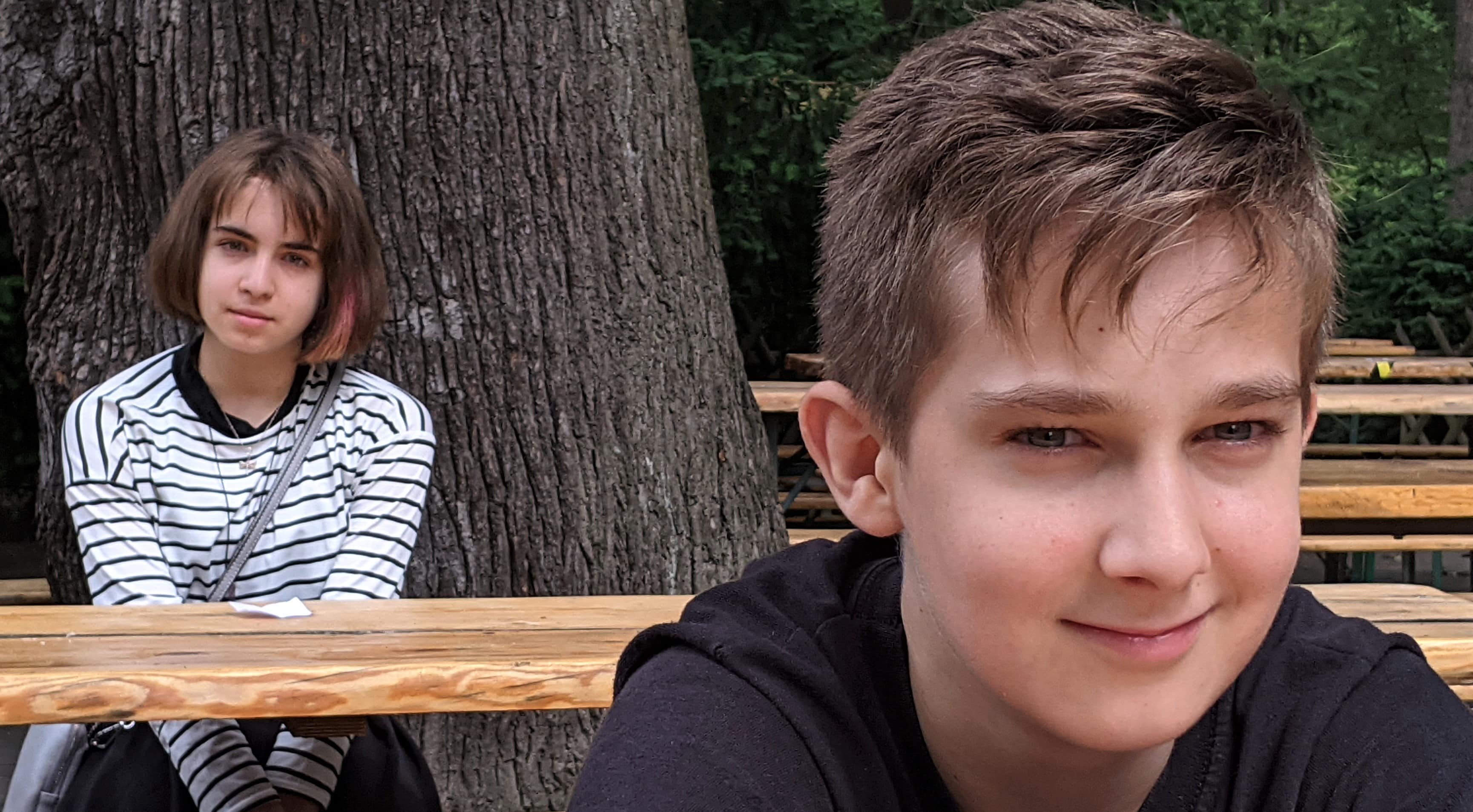 School Programme
We are a privately owned grade 7 – 12 secondary school (Gymnasium) in the Berlin district of Charlottenburg-Wilmersdorf.
At Mentora Gymnasiuim our focus is on an international orientated, STEAM based education. We see this school programme as an opportunity to prepare your child for the demands and challenges of an increasingly complex society and a globalized world.
Climate change, energy and resource efficiency, health or demographic change - these and many other issues can be researched and solved by STEM. We are convinced that the great problems of the 21st century require more than ever a sound scientific education for adolescents. An education that enables students at our school to recognize, understand, explain and critically evaluate scientific phenomena and technical problems in everyday life and to draw conclusions for their own actions.
The integration of the visual arts into the STEM areas motivates students to get involved in STEM-related activities. The integration of the arts enables STEM concepts to be presented in an innovative and visual way, to express one's own thoughts on the world through music and dance, to illustrate ideas through drawings, the production of models or graphics, or to communicate with others in a descriptive language.
STEM & STEAM
Change processes shape our society. Anyone who wants to actively shape social change must know what it is about. We are convinced that a prerequisite for this is a basic understanding of scientific and technical interrelationships and an awareness of the great importance of STEAM topics.
The STEM subjects of mathematics, physics, chemistry, biology and computer science are an integral part of the timetable at our school and are taught in more depth in the profile lessons. We attach great importance to a diverse range of natural sciences in cross curricular lessons and in our extracurricular activities.
In modernly equipped specialist rooms, we strengthen the experimental and independent work of our students. In this way, we not only encourage interest and enjoyment in the STEAM subjects, but also the approach to mathematical and scientific phenomena and questions.
Mathematics forms the basis for most STEM subjects. Because every new idea must first be calculated based on whether and how it works. The content of mathematics is therefore linked with content from the fields of computer science, biology, chemistry, physics and technology.
Education based on STEM aims to address problems with innovation, creative and critical thinking, cooperation and effective communication. So the visual arts are subjective, intuitive, unique and emotive, while the STEM areas are objective, repeatable, logical and analytical. Fine arts and natural sciences are therefore two areas of education that complement each other.
Girls and STEAM
The choice of occupation is socio-culturally influenced, that is, by role models and cultural ideas of "typically male" and "typically female" occupations. This deeply rooted idea often discourages young women from STEM professions, especially since many are not aware of the opportunities the various professions offer. In order to attract more girls and women to STEM, we would like to contribute to changing social framework conditions.
The STEAM perspective at our grammar school should contribute to structurally breaking up solidified, traditional role models and gender-specific attributions of professions and activities.
The timetable is supplemented by our focus areas:
Additional STEAM course offers as part of the day school education
Study time for mathematics and natural sciences
Cross curricular and combined class project days - focus on STEAM
IT education is an integral part of STEAM teaching
Participation in the following school competitions in the natural sciences.
International Biology Olympiad (IBO)
Youth research
Mathematics Olympiad
Mathematical Kangaroo
"Informatik-Biber": Computer Science for everyone
International Orientation
The internationalization of the education and labor markets requires the development of intercultural skills as a key qualification. The approach of intercultural education is to appreciate the diversity of cultures and to recognize the differences in languages, traditions and religions. In a globalized world, intercultural skills are becoming increasingly important.
Through study trips abroad and the partnership with the BAU Global Network, we promote the idea of ​​international understanding, the goal of a common Europe and coexistence with people and nations from different cultures.
Intercultural education emphasizes the unity and interdependence of human society, the development of self-confidence and the appreciation of cultural diversity, the affirmation of social justice and human rights as well as inspiring actions for peace and partnership for a sustainable future around the world.
International student exchanges fulfill important aspects of our educational mission. It makes a significant contribution to the development of young people in various areas such as personal development or the development of intercultural competences.
The unique cooperation with BAU Global Network enables students at our school to gain international teaching experience abroad, which prepares them for their further education in a globalized working world. This international exchange offers student the freedom to develop their own ideas and bring them into the social debate. Class trips abroad are often formative and can lead to individual commitments that are a benefit to the community.
Learning experiences through cross-border mobility therefore create the basis for young girls and boys to be able to move around in Europe and around the world. They also open up professional and personal perspectives. Mobility is therefore part of social participation and a basic right for all young people. The interest in other people in your own environment grows and enriches the international network through an expanded circle of friends.
Last but not least, the foundations for political stability and the economic success of our country in an increasingly globalized world are laid by a young generation that is open to the world, with a high level of intercultural competence and an understanding of other ways of life.
School Partnership Project Fulford Academy in Canada
Our students can expand their English language and intercultural skills during a study trip to the Fulford Academy in Canada, a partner school of the BAU Global Network. In doing so, they come into contact with the local culture and exchange ideas intensively with their foreign classmates, for example about their deeply felt perceptions, beliefs and values ​​that influence their way of life and the way they see the world.
English
Due to its function as a lingua franca, i.e. as an international lingua franca in business, culture, politics, for further studies and international science as well as for communication and peace projects throughout the world, the English language is of great importance.
In the English profile course, we prepare our students for this and promote their language skills through a variety of forms of work, materials and methods.
For the international orientation stream, the timetable is supplemented by these focal points:
School partnership projects in the 9th grade or 12th grade (duration: up to 2 weeks)
Cross-curricular and multiclass project days - focus on English and intercultural education
Additional offers in English as part of the day school programme
Study time for the subject English