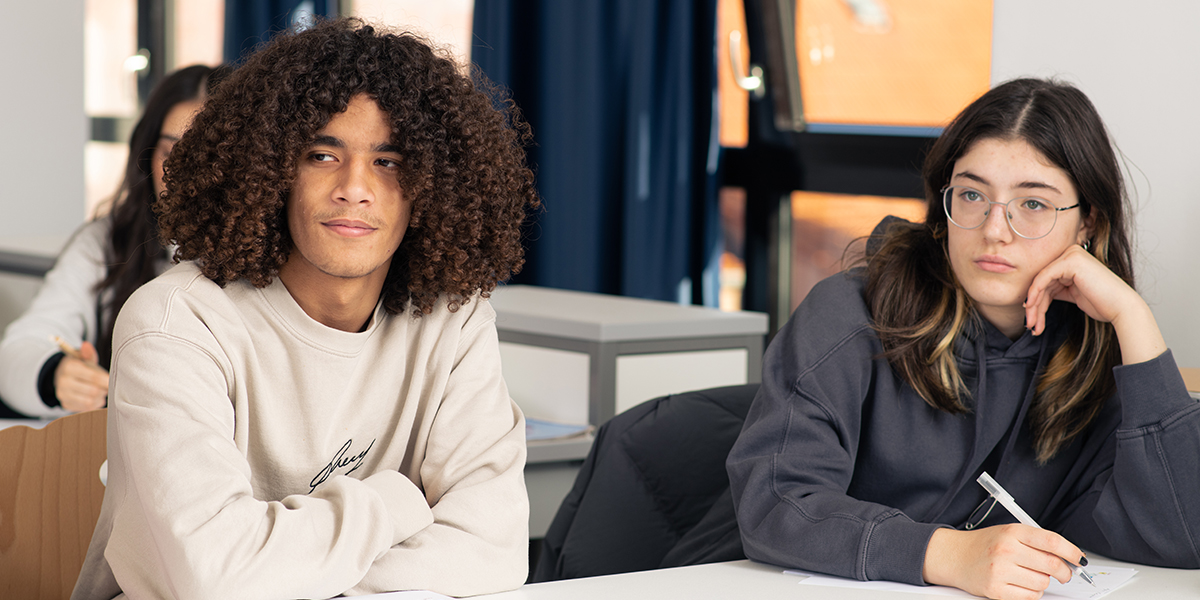 Intercultural Education
The beginning of the 21st century is characterised by profound and rapid social changes and challenges that can only be understood in their global context. In addition, the internationalisation of the education and labour market brought forth the need for an intercultural skill to act as a key qualification in order to appreciate the diversity of cultures and recognize the differences in languages, traditions and religions - but also to analyse and understand fundamental questions of social development with a global framework. International orientation therefore our open and multifaceted concept of contemporary general education.
The international orientation in our school program emphasises the unity and interdependence of human society, the development of self-confidence and the appreciation of cultural diversity. It is our answer to the requirements of the sustainable development of the world.
At the secondary level II, the basic course in social sciences offers e.g. the study of social and political phenomena - at local, state, national and international levels. As a result, our students gain an understanding of the institutions, practices and relationships that make up the social life in our society as well as in international contexts.
References to the Subjects
Especially in the subjects of English, Spanish, art, music and social sciences (secondary level I) and in the basic courses or advanced courses in English, Spanish, art, music, geography and social sciences (secondary level II), students discuss and practise adopting new perspectives and dealing with other cultures. In the fine arts, the critical-creative approach to culturally influenced works and manifestations is an important subject.
In foreign languages, intercultural competence is a central component of teaching and is therefore explicitly shown in the competence model.
In the social sciences (history, political education, ethics and geography) as well as in German there are points of contact for comparative considerations from different cultural perspectives.