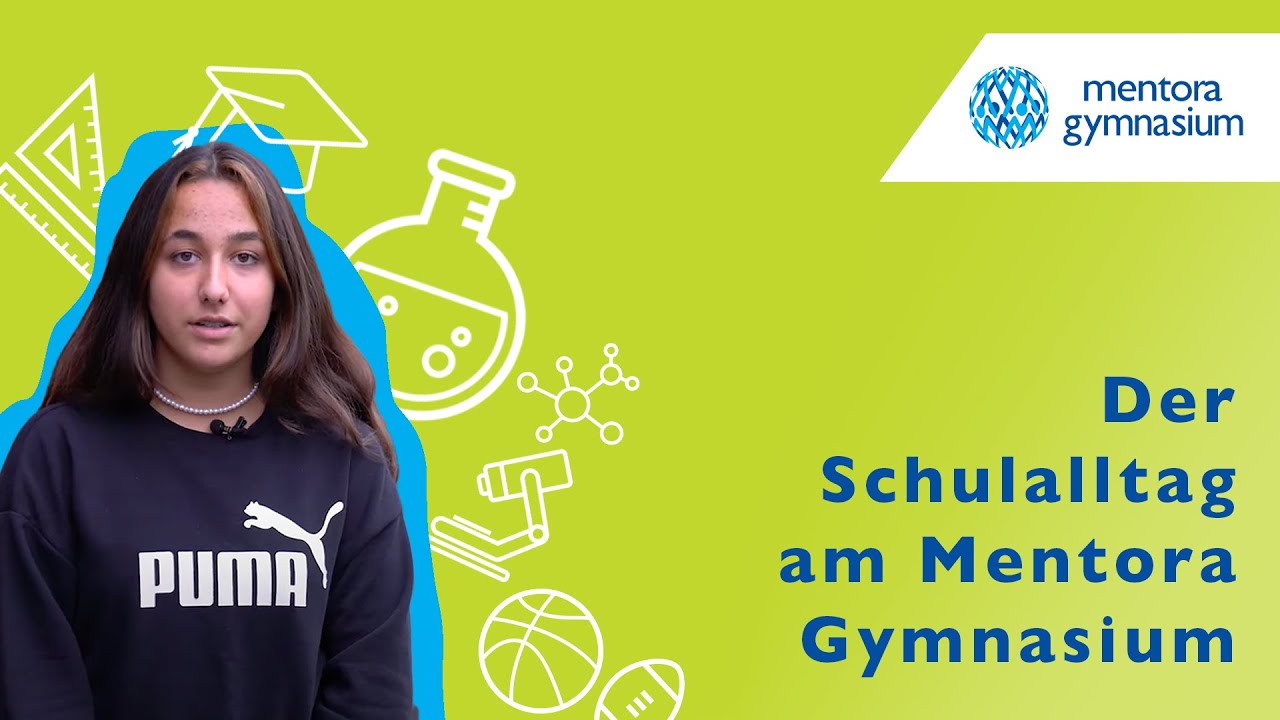 Interview with Begüm, a student at our school
Begüm is an 11th-grade student at the Mentora Gymnasium. In a short interview, she talks about her daily school routine, the learning environment and atmosphere, the teachers and the extracurricular activities during the weekly Project Days that she especially enjoys. Find out more in the video interview with Begüm!
"My name is Begüm, I am 16 years old. I am in eleventh grade at the Mentora Gymnasium. I take advanced courses in biology and history, which will hopefully allow me to learn these subjects better as I progress in my studies. Especially, as I would like to study medicine in the future, my advanced biology course is very suited for that. In addition, the excursions we go on are related to natural sciences and art. The school atmosphere is very different from my old school. For example, it is much brighter here and not as oppressive as in most secondary schools. Among other things, the teachers are also very understanding and responsive, especially because I am in a small class. Of course, with seven people it is much easier to stand out and follow along.
A few weeks ago we had a project day in biology. We looked at an electron microscope, which is very rare to see because they are very expensive. We were able to look at electron microscopes at the "Freie Universität Berlin" which was very interesting. I probably will not have an experience like this again in my life. We have regular school four days a week and on Fridays, we always have a project day where we can learn something new and practical. It is always a nice experience and a nice break from normal school life, in which you can still learn something new. You are welcome to visit us at the Mentora Gymnasium open day and experience the Gymnasium for yourself."
Thank you for taking the time to read our article about what students say about our school. If you want to find out more about Mentora Gymnasium, you can make an appointment and visit our school or take part in one of the regular open days we host.