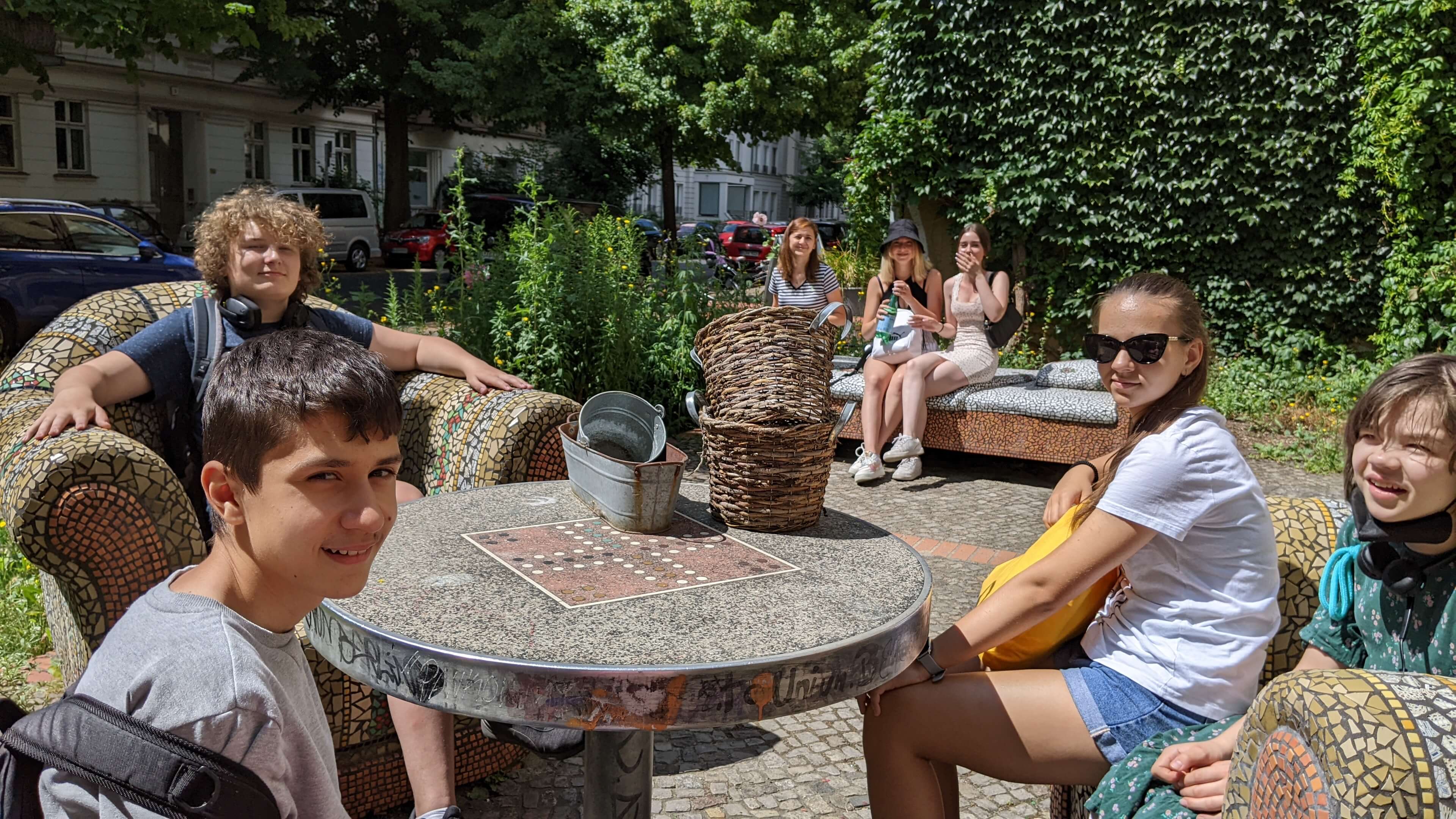 Field trip to the Panke Museum
As part of the end-of-the-school-year activities, the students of grades 7 and 9 went on a field trip to the Panke Museum at Heynstraße 8.
The museum location at Heynstraße 8 is on the first floor of the apartment of the former chair cane manufacturer Fritz Heyn. The house was built by the architect Ernst Fröhlich on behalf of Heyn in 1893. The family resided in an apartment on the first floor. The premises have been open to visitors since 1974.
Two rooms can be visited with the partly original equipment. Stucco, furniture, wall paint and everyday objects take visitors back in time and show bourgeois life around 1900. A salon and the Berlin room can be seen. But original elements have also been preserved in the stairwell, courtyard, garden, arbour, bathroom and gateway - such as the originally built-in bathtub or parts of the wall painting
The excursion was then rounded off with a visit to an ice cream parlour, in accordance with the warm summer days.