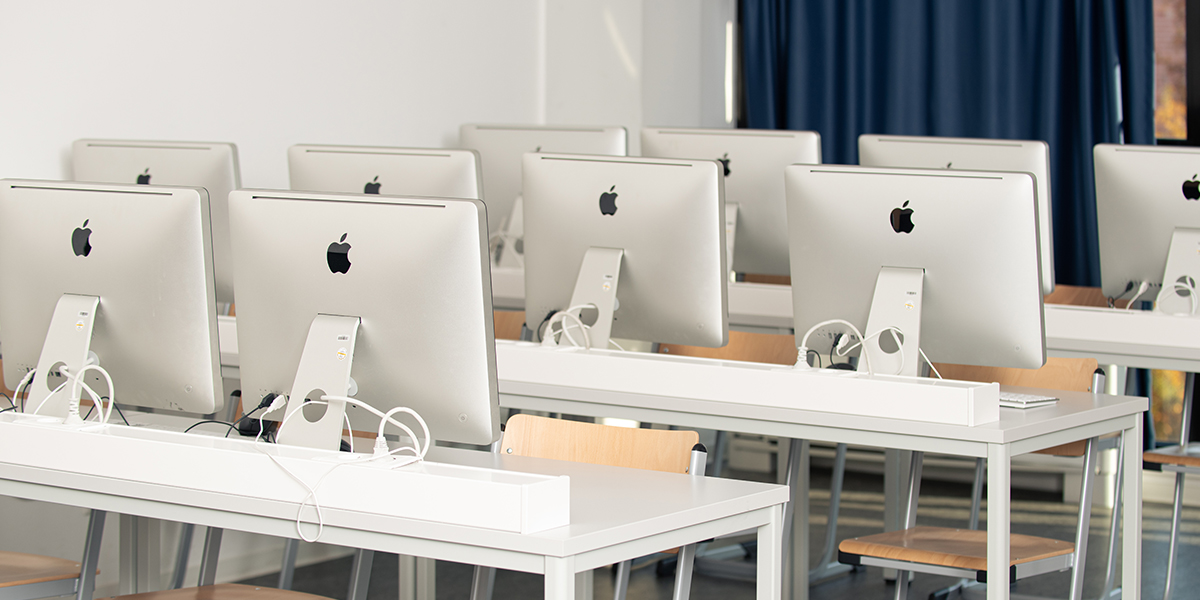 School Management Software
School Software EduPage
At Mentora Gymnasium, digital learning is linked to the digital learning platform EduPage and its digital school management software.
School management, administration, teachers, students in upper and lower secondary and their guardians communicate using EduPage. In addition to the digital class and grade book, the timetable and online substitution plan, school events can also be planned and communicated online.
Student and Parent Accounts
Teachers can communicate directly with students and parents and share important information regarding everyday school life via EduPage. Teachers, students and guardians can communicate in a secure environment via a school messenger on the school's intranet.
Compliance with German data protection standards is guaranteed.
Digital Media in Class
We are convinced that the use of digital media in the classroom is pedagogically valuable, as digital media open up a wide range of opportunities in ​​teaching and learning processes, for example in terms of exchange, collaboration and motivation, better differentiation between heterogeneous teaching groups, research or production and presentation of products.
Especially with a view to the increasing social diversity, which is also reflected in the progressively changing learning requirements in the classroom, digital media have great potential, provided their use is embedded in an individually encouraging teaching and learning culture. They can help tailor content, pathways and learning methods to the needs of each student.
Digital tools therefore support an action- and development-oriented design of lessons at senior school level.
School practice and studies indicate that digital media can achieve the greatest possible benefit when used in addition to traditional classroom materials. Class, course and specialist rooms in the lower secondary and the upper secondary level of the gymnasium are designed so that, if it 2 makes sense from an educational point of view in the course of the lesson, we have a digital learning environment and WiFi access is available for all students at all times.
The teaching aids of the future will no longer be comparable to conventional teaching aids that are strongly based on the book. Digital teaching aids can not only include didactically structured and prepared learning content as in school books, but can also be extended learning spaces with communication, cooperation and interaction functions of social media and other online services. Textbooks are becoming increasingly digital. Research on current topics is now mainly carried out on the Internet. Books are also increasingly being offered in digital form on the Internet. E-books are seeing increasing sales and are often read on mobile devices.
Important Teaching Principles in the Digital Era – Blended Learning
Blended learning stands for a didactic concept that combines online and in classroom teaching. The concept combines the effectiveness and flexibility of electronic forms of learning with the social aspects of face-to-face communication and, if necessary, the practical learning of activities. This form of learning combines different learning methods, media and learning-theoretical orientations:
Integrate activities in which students use digital media to find, organise, process, analyse and interpret information and resources, and to critically assess the credibility and reliability of the information and its sources.
Integrate activities in which students use digital media effectively and responsibly for communication.
Include activities in which students express themselves through digital media and edit and create digital content in various formats. Teaching students which licenses and copyright provisions apply to digital content and how to take them into account and use them.
Take measures to ensure the physical, psychological and social well-being of students when using digital media.
Enable students to manage risks and use digital media safely and responsibly.
Digital Education Programmes or Education Apps
The revision of subject matter or vocabulary can be accompanied, for example, by digital learning programmes or learning apps. In addition, the production and documentation of content using digital devices are increasingly encouraged. If laptops or tablets are not only understood as research and writing devices, but also used for creating learning products and for documentation, their use becomes more complex.
In Practice
eLearning via the digital learning platform EduPage
Record eLearning content and publish it on the learning platform
Supplementing learning content with audio and video files
Distributing PDFs via the school management system
Including eLearning tasks in homework
Tasks can be controlled and evaluated with the evaluation tool
Feedback can be given directly to individual students by the teacher
Google Meet and Google open sheets
Interactive presentations with slides and tasks
Create and edit content in real time with others with Google Docs, spreadsheets and presentations
Store files in Google Drive and access them both online and offline, never lose a draft again
School Books as eBooks - The Digital Version of the School Textbook
Publishers such as Klett Verlag and Cornelsen also offer textbooks in high-quality eBook versions - plus practical functions and editing tools.
The eBook is available to students everywhere - on computers, notebooks, tablets and smartphones.
The eCourse is a completely digital learning medium with a familiar textbook concept. It has all the content that is required for curriculum-compliant teaching and thus replaces the classic textbook and the eBook. To be able to use the eCourse to its full potential, students need their own device (tablet, laptop or smartphone).
Your Own Laptop as a Learning Tool
With the increasing digitalisation of teaching materials in schools, one's own computer will become an even more important learning tool. Many students and parents are therefore considering buying a laptop for studying. When choosing a computer, it is advisable to consider the specifics required for school studies.