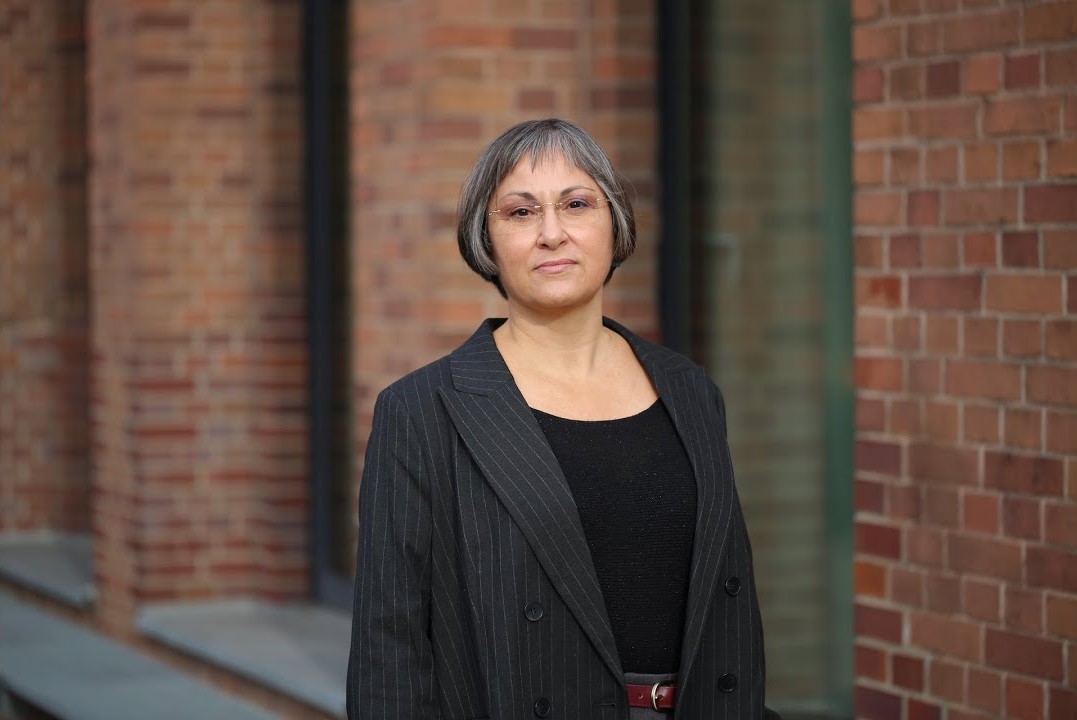 Interview with Mrs. Grüning, our principal
In order to meet the challenges of the 21st century, interdisciplinary education is required. That's what we stand for at Mentora Gymnasium.
In an interview with our school principal, Mrs. Grüning, find out what characterises the school concept of the Mentora Gymnasium and how critical thinking, communication and teamwork contribute to promoting the interdisciplinary skills of our students.
"My name is Zoia Grüning and I am the principal of the Mentora Gymnasium. Our secondary school was founded in 2020 in the heart of Berlin. The fact that our school is located in the same building as the Berlin International University of Applied Sciences is no coincidence, but the desired condition, because we promote and support interdisciplinarity, which means that we promote communication and cooperation between subjects and disciplines, subjects and subject. It seems that the digitisation and globalisation of economic processes can only be understood and communicated through the interaction of different disciplines. That is why we strive to promote "interdisciplinary skills" to pupils already at school.
We are convinced that the big issues of the 21st century require a well-founded interdisciplinary education of adolescents now more than ever. An education that makes it possible to recognise, understand, explain and critically evaluate scientific phenomena, technical problems and social challenges in everyday life and to draw conclusions from one's own actions. At our school, we focus on teaching skills such as critical thinking, communication and teamwork."
Thank you for taking the time to read our article on the philosophy of our school concept. If you want to find out more about Mentora Gymnasium, you can make an appointment and visit our school or take part in one of the regular open days we host.